Stronger Because of the Company We Keep.
Burkhart Insurance is proud to be a part of and represent the following associations and insurance companies. Through these affiliates, we are able to bring you the best products and quotes for your particular insurance needs.
Associations & Memberships
Independent Insurance Agents
Unlike company-employed agents, Big "I" independent insurance agents and insurance brokers represent more than one insurance company, so they can offer clients a wider choice of auto, home, business, life, and health coverages as well as retirement and employee-benefit products.
Indiana Chamber of Commerce
The Indiana Chamber works to "cultivate a world-class environment which provides economic opportunity and prosperity for the people of Indiana and their enterprises."

Knox County Chamber of Commerce
Burkhart Insurance Agency is a proud member of the Knox County Chamber of Commerce. Learn more
Knox County Development Corporation
The Knox County Development Corporation (KCDC) is the first contact source for economic development in Knox County Indiana. Their operating budget is largely privately funded. KCDC also receives funding through its contracts with the city of Vincennes and Knox County to provide economic development services. Their mission is: "To maintain and improve the quality of life, including environmental concerns, for the citizens of Knox County by developing the overall economy of the county." Learn more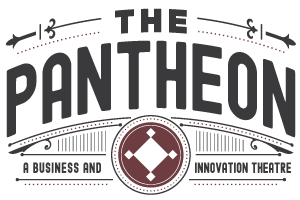 Pantheon Business Theatre
The Pantheon is Knox County's co-working community and center of entrepreneurship. Their members are entrepreneurs, freelancers, startups, techies, remote workers, creatives, and small companies. Learn more
Indiana Motor Truck Association
The mission of the Indiana Motor Truck Association is: "To serve, represent, and promote the interests of the trucking industry by enhancing its image, efficiency and productivity through focus on safety and advocacy." Learn more
Future Leaders of Indiana (FLI) Council
The mission of the Future Leaders of Indiana (FLI) Council is to further the professional development of its membership through education, mentorship and leadership opportunities while continuing to grow and develop the Indiana Motor Truck Association membership. Learn more